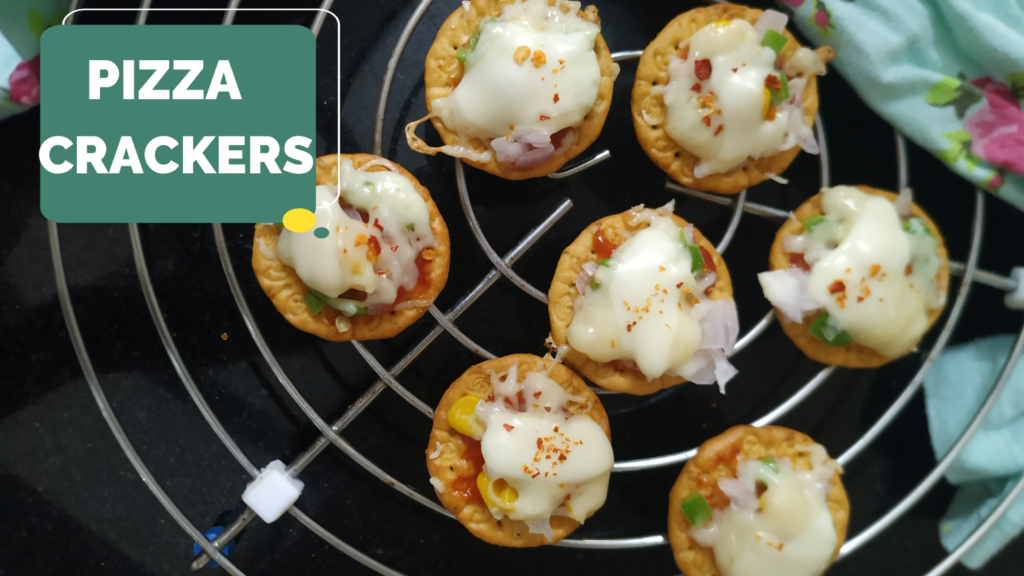 Preparation Time: 10 minutes
Cooking Time : 1 minute
Ingredients:
Pizza flavoured biscuits- 8 to 10
Ketchup
chopped onion
sweet corns kernels
chopped cupsicums
Processed cheese 1
chilli flakes
cheese slice 1
Recipe:

1 Take pizza flavoured biscuits.
2 Apply bit of ketchup.

3 put chopped onions, sweet corns, chopped capsicum.

4 put shredded processed cheese.
5 sprinkle bit of chilli flakes.
6 cut cheese slice and put on each biscuit.
7 heat pan on slow flame and put each prepared biscuit
cover lid for around 1 minute(till cheese melt).
8 lovely tea time snack is ready to dig in.
Video Recipe: